Certified Public Accountants
www.walthercpa.com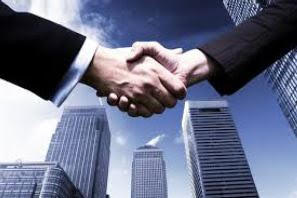 Retirement Account Withdrawals
Identify Sources of Cash Flow and Related Costs:
How are you going to make the check, the cash, show up in your bank account every two to four weeks, and what costs will it cover.
Determine How to Withdraw Money:
You can take distributions from your IRA when you're in a low tax bracket and do partial Roth conversions.
Right Assets in the Right Accounts:
Consider placing the least tax-efficient, highest expected return investments (emerging markets funds, sector rotation funds, commodities) in your Roth IRA and traditional IRA and the most tax-efficient, highest expected return investments (S&P 500, MSCI EAFE International, and MLPs) in your taxable account.
Make Annual Strategy Adjustments:
As investment expectations change, where you put those assets may shift. It's not a static process, it's not a set-and-forget. Investments need managed on an ongoing basis because there's essentially tax alpha opportunities every year.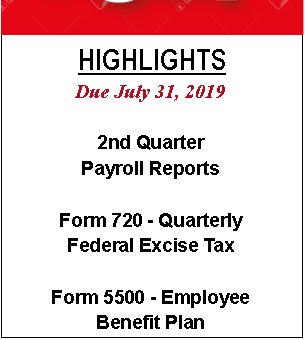 To steal ideas from one person is plagiarism. To steal from many is research.

Paraprosdokian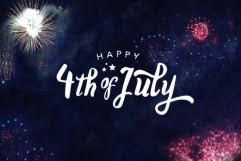 Medicare Considerations
  Medicare Part A (Hospital Insurance) covers inpatient hospital stays, care in a skilled nursing facility, hospice care and some home health care.
Medicare Part B (Medical Insurance) covers certain doctors' services, outpatient care, medical supplies and preventive services.  You pay nothing for most preventive services if you get the services from a health care provider who accepts the assignment.  In 2019, the standard Part B premium is $135.50 per month (or higher depending on your income). Original Medicare includes Parts A and B and you're able to choose the doctors, hospitals and other providers that accept Medicare.  In general, you'll pay a deductible or coinsurance for Part A and Part B services.
Medicare Part C (Medicare Advantage or MA) is an all-in-one alternative to original Medicare and includes Part A, Part B and typically Part D.  The coverage is provided by private insurance companies approved by Medicare and you typically choose health care providers who participate in the plan's network.  You typically pay a monthly premium for the MA Plan, in addition to the monthly premium for Part B.  You'll also be responsible for a copayment and coinsurance for covered services and these plans have a yearly limit for your out-of-pocket costs.  Many MA plans offer vision, hearing and dental coverage, as well.
Medicare Part D (Prescription Drug Coverage) adds prescription drug coverage to original Medicare and some other Medicare plans. You usually pay a monthly premium and these plans are run by private companies approved by Medicare.
Medicare Supplement Insurance (Medigap)  If you choose to buy a Medicare Supplement Insurance policy, the plan may pay some of the deductibles and coinsurance for Parts A and B.
Enrollment
If you're already receiving Social Security benefits, you'll automatically be enrolled in Medicare Part A (Hospital Insurance) and Part B (Medical Insurance) when you turn 65 years old, but you can decline Part B coverage and sign up later.  Since everyone has to pay a premium for Part B, you may delay this coverage if you're already covered by another plan. If you're not receiving Social Security benefits, you need to sign up for Medicare.  Most people should enroll in Part A when they turn 65 years old, even if they are covered through their employer's insurance plan.  If you paid Medicare taxes while you worked, you won't have to pay a premium for Part A. 
Other insurance coverage
If you have Medicare and other insurance coverage, like employer or union, military, or veterans' benefits, each type of coverage is considered a payer.  When you have more than one payer, you need to coordinate your benefits to determine which payer will pay first and which one will pay next. The primary insurance company will pay up to the limits of the coverage, then the secondary insurance company will pay (up to coverage limits) if there are costs not covered by the primary insurer.  Remember to tell your doctor and health care providers that you're covered by multiple insurers to help them determine where to send the bills and to avoid delays.
Practical tips
When you work into retirement years or have a spouse with employer coverage, it's important to stay on top of the rules because of the dollars at stake.  If you or your spouse are still working, the employee coverage is going to be primary and Medicare is secondary.  However, once the employer coverage ends, Medicare coverage becomes primary.
If you have a retiree health plan, it is secondary to Medicare.  There are some exceptions if you're under 65 and have Medicare through a disability or work for a small employer.
Pay close attention to the window for enrolling in Medicare coverage (if required), because you can only sign up between January and March each year.
Your premiums for Parts B and D will go up if you're above the income thresholds ($85,000 for single filers / $170,000 for joint filers).  If you're above the income cutoff, you may be able to make some financial moves to keep your income below the threshold.
Keep in mind that providers sometimes make mistakes by billing the wrong plan or by failing to bill your secondary plan.  Make sure each claim has made it through both plans before you pay.                                                                                              
Tax Time Travel: Relief From Errors, Missed Elections, Certain Mistakes
 Rescission
 The rescission doctrine was applied in the tax world by Penn v. Robertson, 115 F.2d 167 (4th Cir. 1940), and now resides in Rev. Rul. 80-58, which, relying on that case, holds that a successful tax "undo" has two prerequisites:
The parties to the transaction must be returned to the status quo ante(i.e., the relative positions they would have
   occupied had no contract been made); and
The rescission must be accomplished within the same tax year as the original transaction.
Superseding returns
Since the Supreme Court's decision in Haggar Co. v. Helvering, 308 U.S. 389 (1940), taxpayers have been able to change the positions taken on their already-submitted returns by filing a second return, superseding the first. The precondition to doing this is straightforward: The superseding return must be filed before the due date — including timely filed extensions — for filing the initial return (see Internal Revenue Manual (IRM) §3.5.61.1.8(1); Rev. Rul. 78-256).
Check-the-box elections
Simply stated, the tax law's entity classification rules give taxpayers the option — by means of checking a box on Form 8832, Entity Classification Election — to classify certain types of entities as corporations, partnerships, or disregarded entities. 
Another tool: Requests for Sec. 9100 relief
Confusion over, and the complexity of, the Code's election provisions are a primary reason that Regs. Secs. 301.9100-1 through 301.9100-3 provides rules permitting extensions of time for certain other late elections. The range of elections covered by the Sec. 9100 (and other) do-over provisions is extensive, including the use of the last-in, first-out inventory method, Sec. 338(g) and (h)(10) elections; dual-consolidated-loss agreements (see Regs. Sec. 1.1503(d)-1(c)); gain-recognition agreements under Sec. 367(a) (see Regs. Sec. 1.367(a)-8(p)); Foreign Investment in Real Property Tax Act statements (see Rev. Proc. 2008-27); and the timely documentation of success-based fees. 
Generally speaking, Sec. 9100 relief falls into two categories — automatic relief (under Regs. Sec. 301.9100-2) and discretionary relief (under Regs. Sec. 301.9100-3).
Automatic relief is conditioned on the taxpayer's taking corrective action within a specified period (within either six or 12 months of the due date of the associated return). Securing discretionary Sec. 9100 relief is more cumbersome. First, it is available only for elections whose due dates are set by regulation (not by statute). Second, it will be granted only when the taxpayer can demonstrate, via the filing of one or more required affidavits and otherwise, that the taxpayer acted reasonably and in good faith and that granting relief will not prejudice the interests of the government (e.g., granting relief would result in a taxpayer's having a lower tax liability in the aggregate for all tax years affected by the election).