Certified Public Accountants
www.walthercpa.com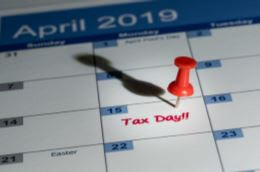 Property Ownership – Production of Income vs. Personal Consumption
 When a personal residence is sold for a loss, Treas. Reg. 1.165-9 makes explicit what is implied by §165: the loss is not deductible if the home was a personal residence at the time of sale.  However, the regulation also provides that if a taxpayer moves out and the home is then "rented or otherwise appropriated to income-producing purposes and is used for such purposes up to the time of its sale," then any loss becomes deductible.   The rental process needs to be done correctly, rent to a real tenant for a real time period and a real amount of money. Renting to a friend for 5 days a month for income less than what  a monthly rental would be is not sufficient. Upon review the taxing authorities must see evidence that the rental is to make money and not an extension of a personal activity.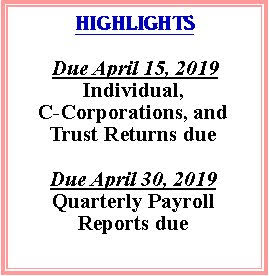 We never really grow up-we only learn how to act in public.

Paraprosdokian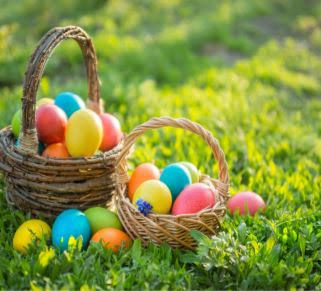 IRS expands relief from underpayment penalty
 The IRS announced on Friday that it is amending Notice 2019-11 to lower the amount of tax that an individual must have paid in 2018 to avoid the underpayment of estimated income tax penalty to 80% (Notice 2019-25). The change was made after concerns were raised that the earlier relief, which lowered the underpayment penalty threshold from 90% to 85%, did not go far enough given all the uncertainties taxpayers and tax practitioners faced after the many changes wrought by the law known as the Tax Cuts and Jobs Act (TCJA), P.L. 115-97.
The rules remain in place for 2019 and future years that 90% of prior year tax must be paid through withholding or estimated tax payments.
March Madness Good Luck!
The Illinois CPA Society has compiled a list of five key tax issues that people involved in sports betting, even NCAA March Madness pools, need to keep in mind.
1. Special tax reporting is required for gambling wins of at least $600 or 300 times the original wager.
2. Gambling wins of $5000 or more may require withholding taxes to be taken out before payout.
3.  All cash and non-cash gambling winnings are taxable.
4. Casual gamblers must report win and loss totals separately – not simply state the overall difference.
5. Keep all printed gaming receipts or records of wagers for official tax documentation.
 Contact us for more information